Tampa Bay Surf Shop
Watersports West is proud to serve the Tampa Bay area with everything surf related from surfboards, paddleboards, kiteboards, kayaks to wetsuits, lycra, rashguards, boardshorts and all other surf apparel. We are a dedicated surf shop where fun on the water is our passion. In addition to stocking hundreds of paddleboards, kayaks and kiteboards, we stock a full selection of apparel for men and women to make sure you're properly outfitted for any weather condition Florida throws our way.
---
Hurricane Irma
In September of 2017 Hurricane Irma came through Florida and took the roof off of Watersports West. As a result the store was flooded destroying much of the property and merchandise. For the past year we've worked to rebuild everything from the ground up. We are fully operational with an all new look! Stop by to see whats new.
---
Surf Apparel
We stock both men and womens surf apparel from major brands like O'Neill, Rip Curl, Billabong, Roxy, Volcom to local brands like Red Rum, Salt Life and Guy Harvey.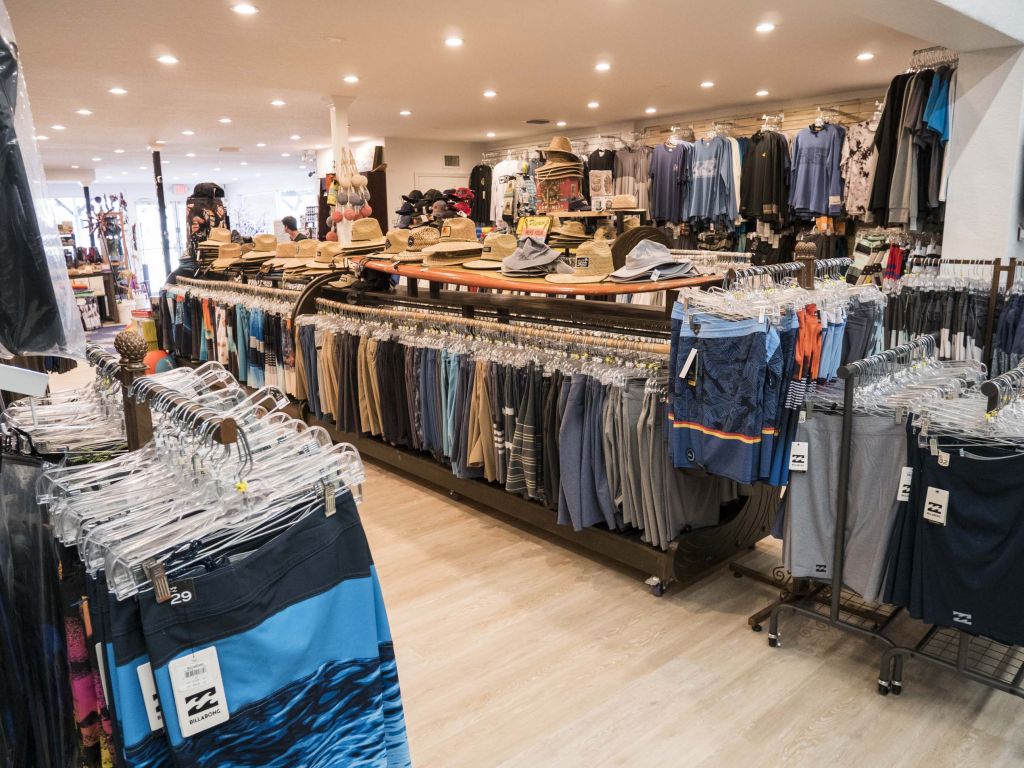 Women's Activewear
More and more women are getting into watersports, whether that be paddleboarding, surfing or kiteboarding, so it is important for us to stock a full selection of different activewear for women. We carry boardshorts and a variety of different types of tops and bottoms from Roxy, Volcom, Billabong, Rip Curl, O'Neill and more. Stop by to pick out a matching outfit that is perfect for the watersport you do.
Novelties
Looking for nic nacs? We have thousands of miscellaneous items like necklaces, bracelets, rings to tiki toss games and inflatable floats.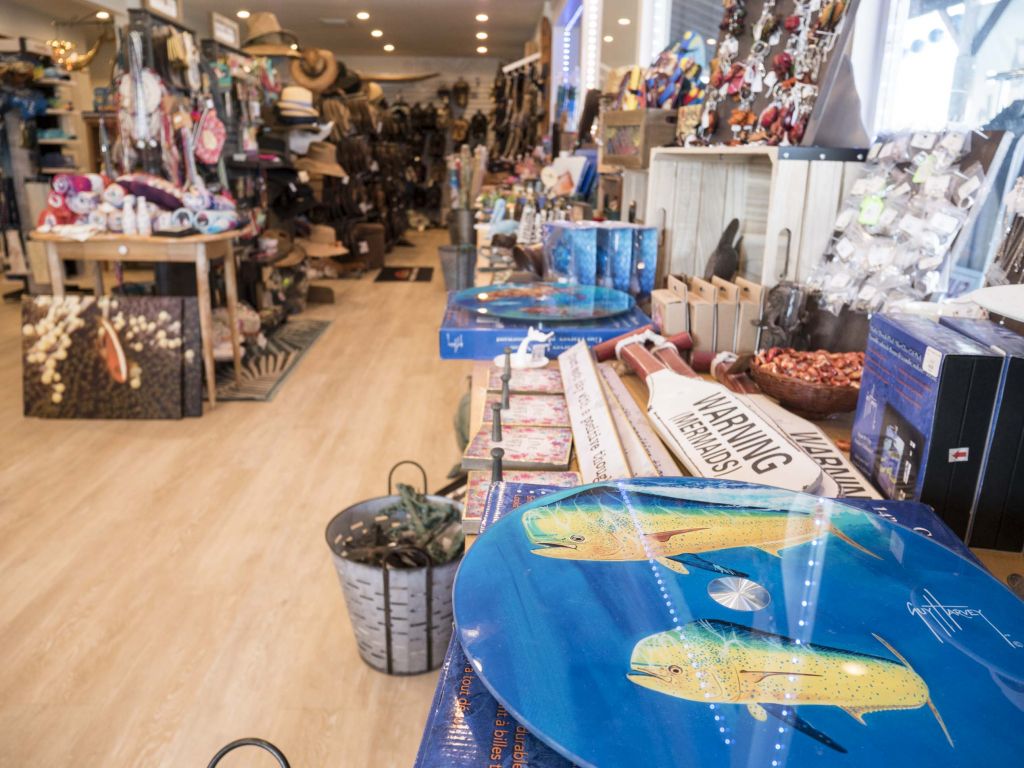 Polarized Glasses
If you're going to be by the water you need a pair of polarized glasses. We have hundreds to choose from between brands like Maui Jim and Costa to O'neill. We stock a variety of models and glass options to suit different styles and purposes.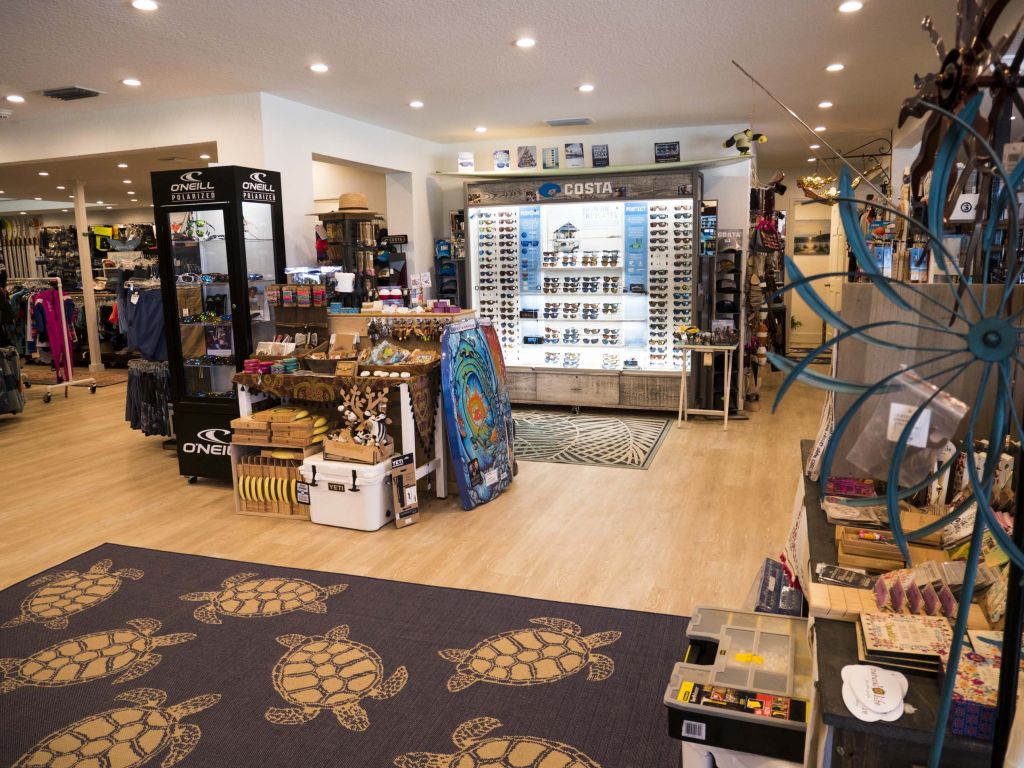 Wetsuits
Even though our winter doesn't last long here in Tampa Bay, we want to make sure you're comfortable and never miss a day on the water. We stock a variety of full body wetsuits that range in thickness, cut, flexibility and point of entry. Companies like O'Neill, Quiksilver, Billabong and Rip Curl have really stepped up their game with the quality of neoprene they're using. The newer suits are more flexible than they've ever been while remaining affordable. If you've never owned a wetsuit or have had a wetsuit in the past, stop by our shop and one of our professional staff members will assist you with a suit that fits your budget and is practical for your needs. Shop Men's Wetsuits  or  Shop Women's Wetsuits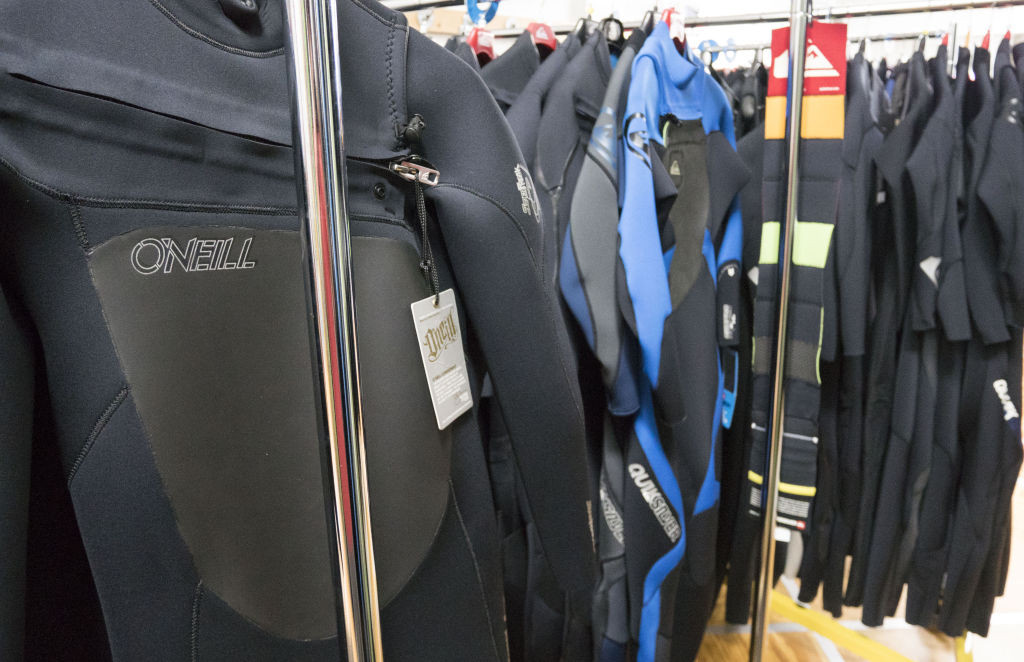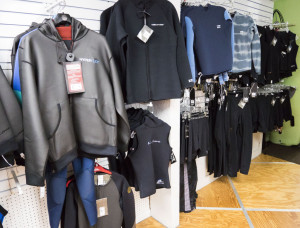 Sometimes a full body wetsuit isn't what you need, which is why we stock a variety of neoprene accessories like booties, gloves, beanies, wetsuit tops, bottoms and shorties. Whether you're swimming in a pool, paddleboarding or kiteboarding, we have wetsuit top for you. There's pullover and zip-up tops for both men and women with different thicknesses, materials and fits. You can mix and match different neoprene accessories to build your own suit rather than having to fit into a full body wetsuit.

---
 Lycra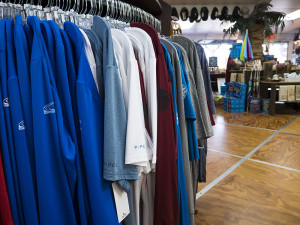 Lycra is an elastic fabric that can be either tight fitting or loose fitting for performance wear. The lycra we carry for both men and women has UV protection built in to it. This lycra can be used for chafe protection from the watersport you participate in or for underneath your wetsuit or boardshort. Many of the company's lycra product we carry (Quiksilver, Roxy, Volcom, Ripcurl, Billabong, O'Neill) are designed for every day use due to their comfortable features.
 
---
Sandals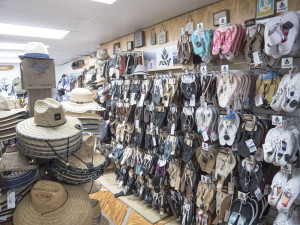 We carry a ridiculous amount of sandals! We literally have more than four walls covered from top to bottom with sandals. We carry a full selection of sandals from Olukai, Reef, Rip Curl, Sanuk, Rainbow and Roxy. We have a variety of styles and shapes to fit any occasion. The Olukai sandals have a higher arch support making them feel like the comfiest sandals, as well as being a doctor recommended sandal for hip, back or knee problems. The Reef are an all time classic and we carry a full range with many different shapes and materials. And of course, most of our sandal stock is boater and water friendly!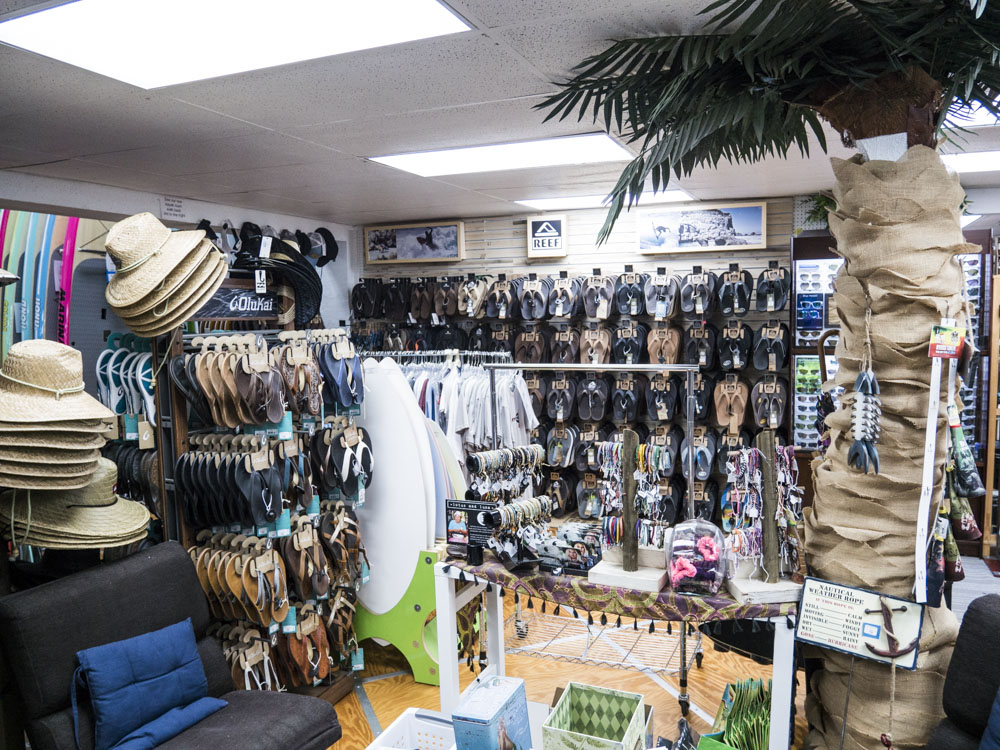 ---
Boardshorts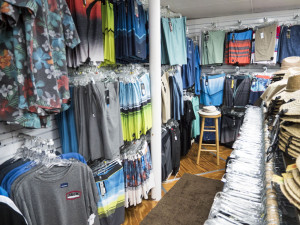 There's over 100 different styles of boardshorts in stock from O'Neill, Rip Curl, Billabong, Quiksilver, Rusty, Volcom, Reef, Fox and more! With so many different styles and brands, we want to be 100% sure we have something that you're going to love. All of the new boardshorts feature a much stretchier material making them great for any water activity. The newer fabrics are also way more water resistant than ever before making them dry fast and last longer. We always keep a selection of last year's models on sale. No matter if you're a surfer, paddler, kiteboarder, wakeboarder or just a beachgoer, stop by our shop for the largest selection of boardshorts in the Tampa Bay area.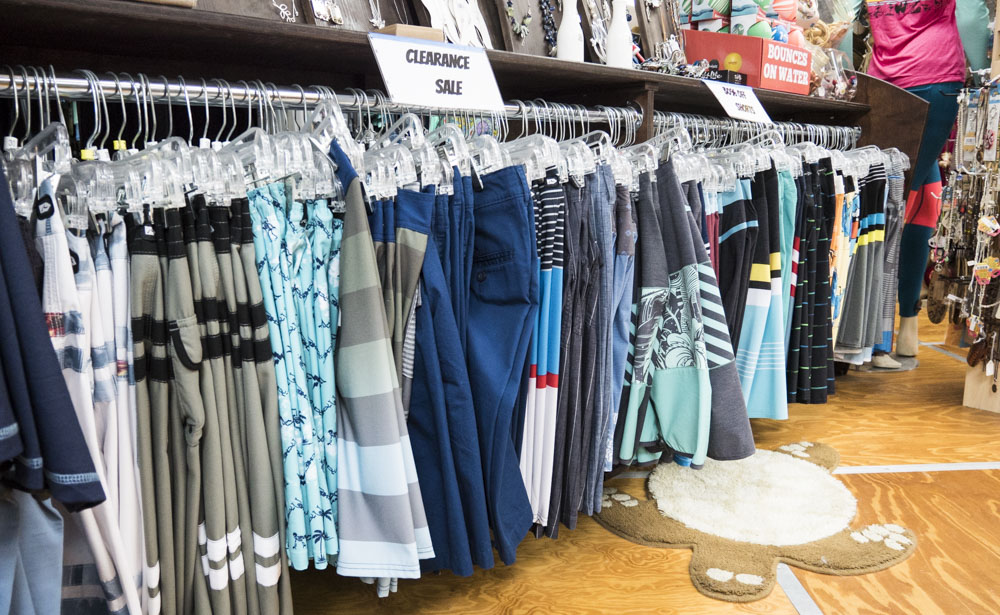 ---
Hybrid Boardshorts
We realize there's occasions when you may need to dress business casual but will want to go out on the water after. Hybrid boardshorts fit the bill for those that want casual shorts with all the comfort and materials that regular boardshorts use. We carry a huge selection of hybrid boardshorts from all the same boardshort brands. If you've never owned a pair of hybrids before, stop by to check out what makes them so awesome.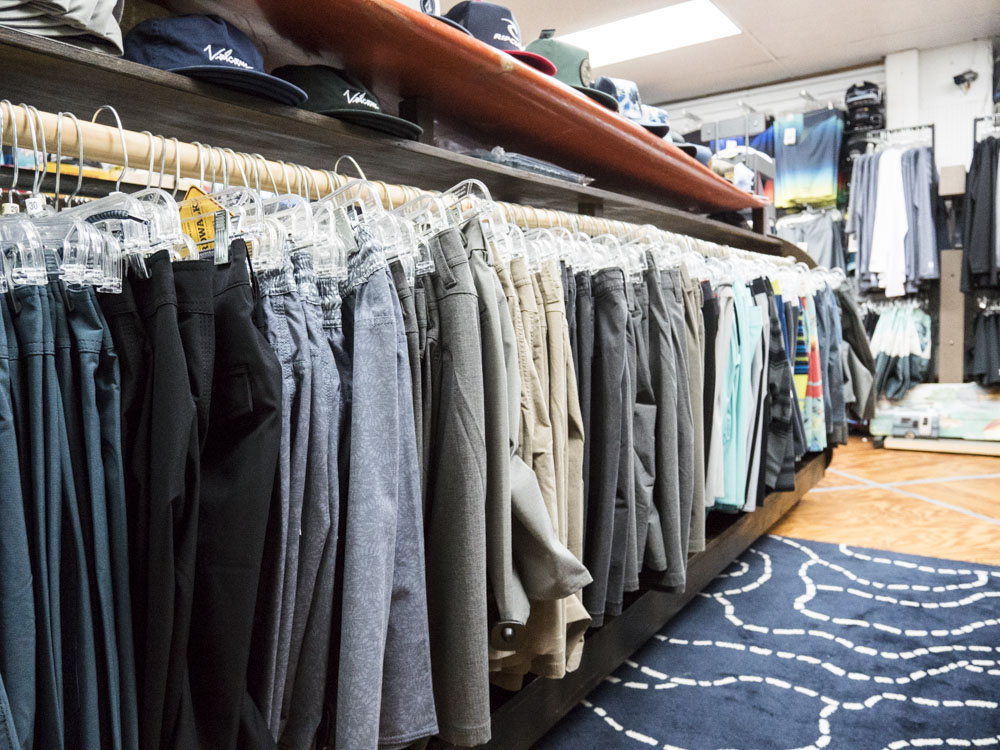 ---
Lessons
We offer free lessons in Stand Up Paddleboarding (SUP) and Kayaking at our ongoing demo day. Steve Levine, the owner of Watersports West, brings out over 30 different paddleboards and kayaks from Bote, SIC, Jimmy Lewis, Live Watersports, Bahia, SUP USA, Pelican and more!
We provide the highest quality kiteboarding lessons with trained professional instructors.