Wetsuits for Tampa Bay
Watersports West stocks hundreds of wetsuits in Tampa Bay. We carry a variety of brands, sizes and combinations to serve the different watersports in the area. There are new suits with all the latest technology to keep watersport enthusiasts warm and maintain mobility as well as older model suits for people shopping on a budget.
Kiteboarding & Windsurfing
Kiteboarding requires mobility and protection from the wind, we stock wetsuits that serve both purposes. The new Oneill Original Wetsuit and Quiksilver Syncro+ Wetsuit have been two of our most popular wetsuits for kiteboarding. What makes these suits so great are the panels in the chest and back that blocks the wind from going through your neoprene. On the inside of the suits are a thermal layer that helps keep heat inside the wetsuit. Both suits feature some of the stretchiest materials in the industry. Even if your wetsuit is a few years old you'll still be blown away by how stretchy these suits are.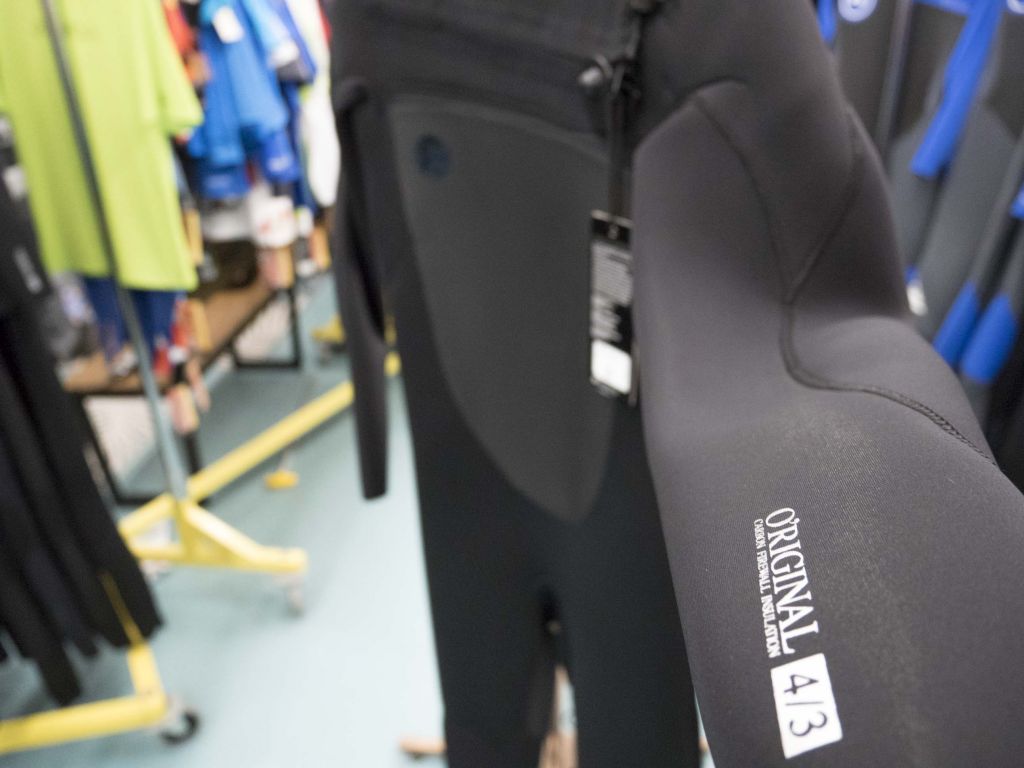 Just getting into the sport and don't want to spend a couple hundred dollars on a wetsuit? We have basic full body wetsuits for under $100!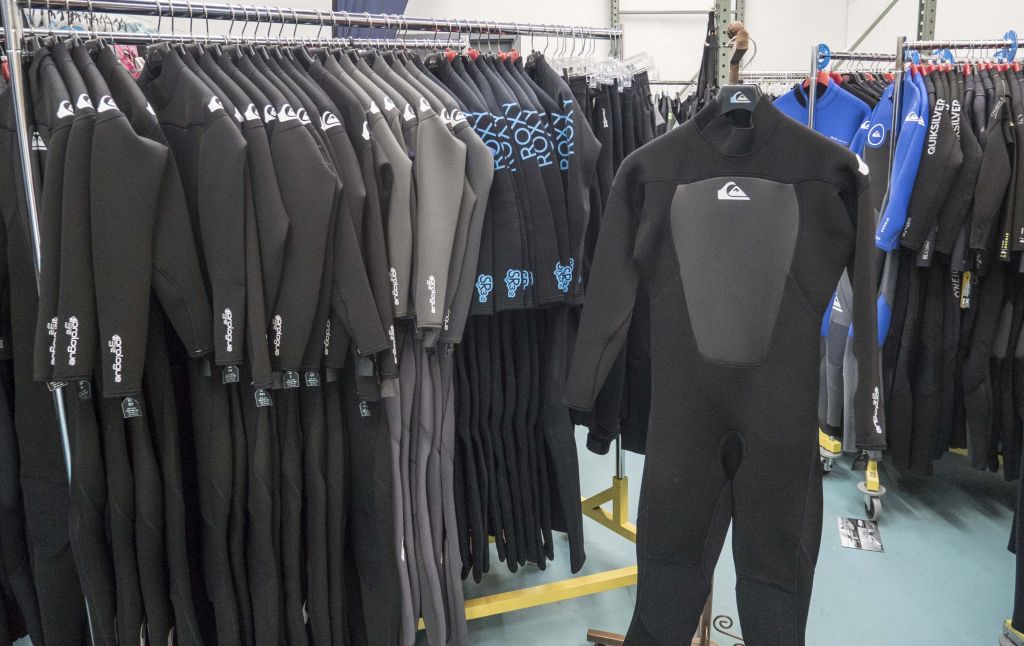 Sometimes all you need to do is add a top that blocks the wind. We carry jackets and tops from Mystic and Hyperflex that we guarantee will block the wind from going through you.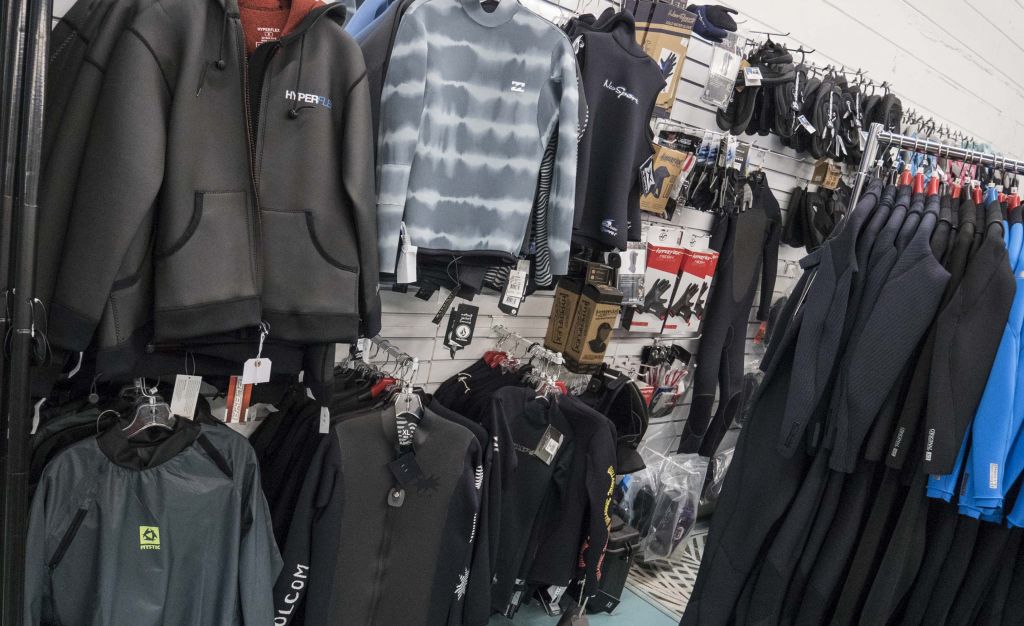 Surfing
Having a suit thats incredibly flexible makes surfing so much easier. Paddling in a suit thats restrictive requires a lot more energy and will limit your time on the water. We recently stocked the new Oneil Hyperfreak Wetsuits that are zipperless and feature Oneill's technobutter material. These are without a doubt the most stretchy wetsuits we have stocked. The meticulous attention to detail on the inside of these suits will keep you drier and warmer while out on the water.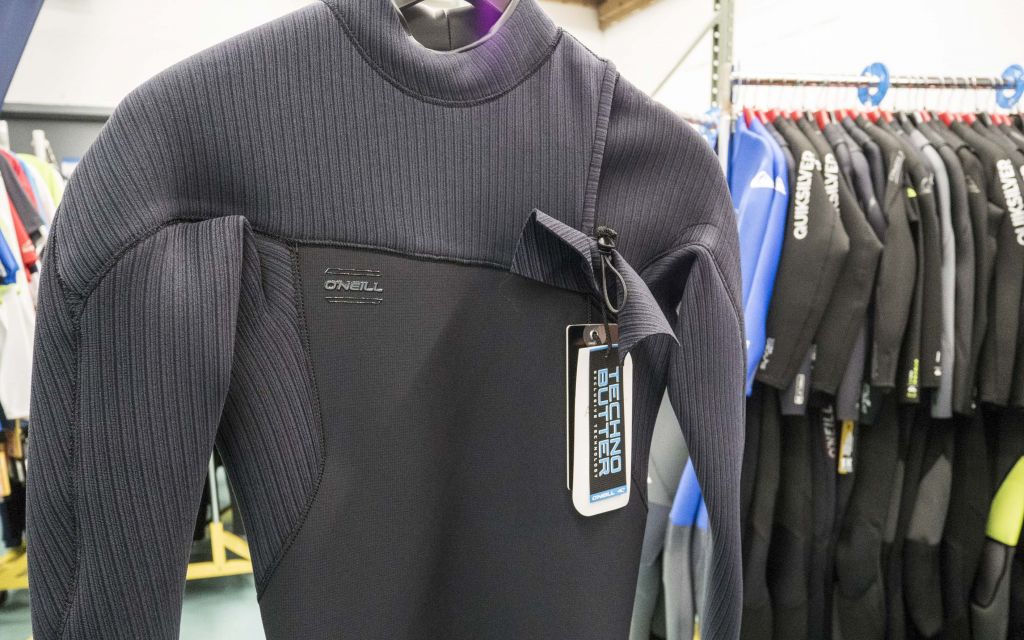 Sometimes all you need is a top. We stock a variety of different tops for both men and women from brands like Billabong, Volcom, Oneill, Roxy, Quiksilver, Rip Curl and more.
Paddleboarding
Paddleboarders may not need all the features in a wetsuit like surfers and kiteboarders do. Often times a simple neoprene top or bottom is all that is needed for paddleboarding in the Tampa Bay area. There are hundreds of combinations of neoprene tops, bottoms and one-pieces specifically for women. We have basic ones that will keep you warm but if you're feeling like showing a little more color then we have a variety of different designs to keep you looking amazing and warm.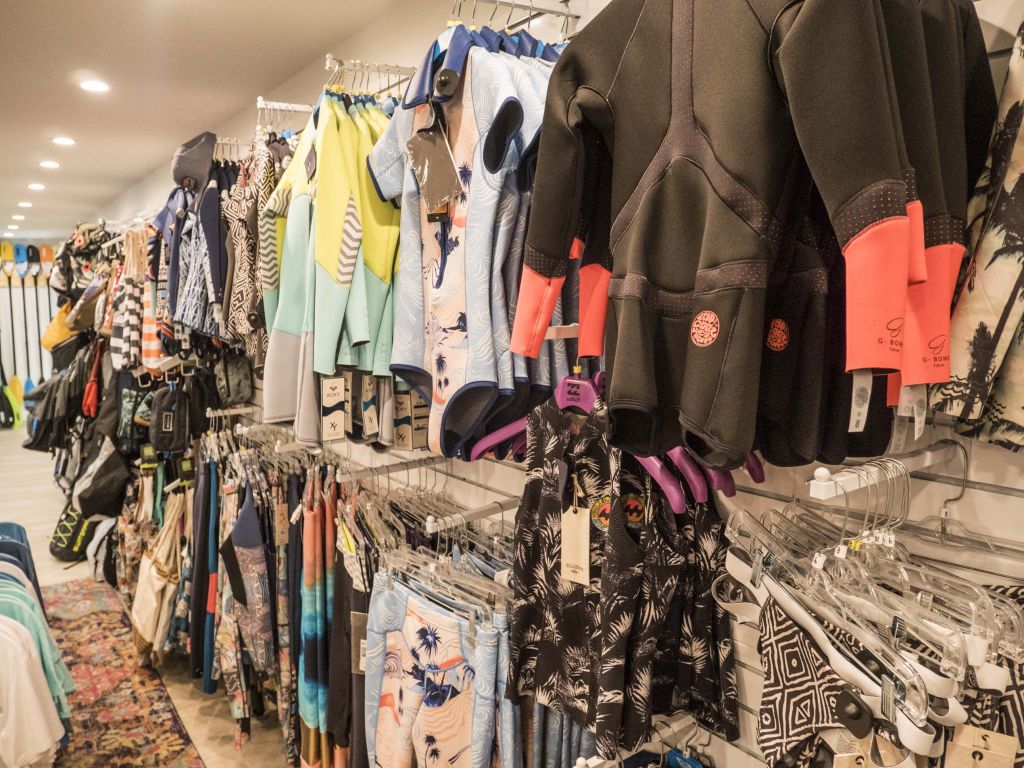 Kayaking
For the most part you stay dry while kayaking and with the higher seats on the new kayaks, you don't get the wet butt. We do stock neoprene shorts and pants to keep your bottom half dry in case some water does come in your kayak or if you're wading out. A neoprene top, whether it be long sleeve or short sleeve, is another good option to have to keep a little extra heat inside you. If you're fishing, you may want to consider a farmer john style wetsuit. If you're going out on those cooler days with some wind, we stock a variety of wind breakers that will prevent wind from going through you.
Diving
We have a variety of wetsuit types for the different areas people dive throughout Florida, whether it be down in the Keys, out in the Gulf, on the east coast or in the many fresh water springs. Wetsuits like the Oneill Original are going to be flexible and dry. These wetsuits have triple glued seams with a .5mm split neoprene tape to make sure water doesn't get on the inside of your wetsuit.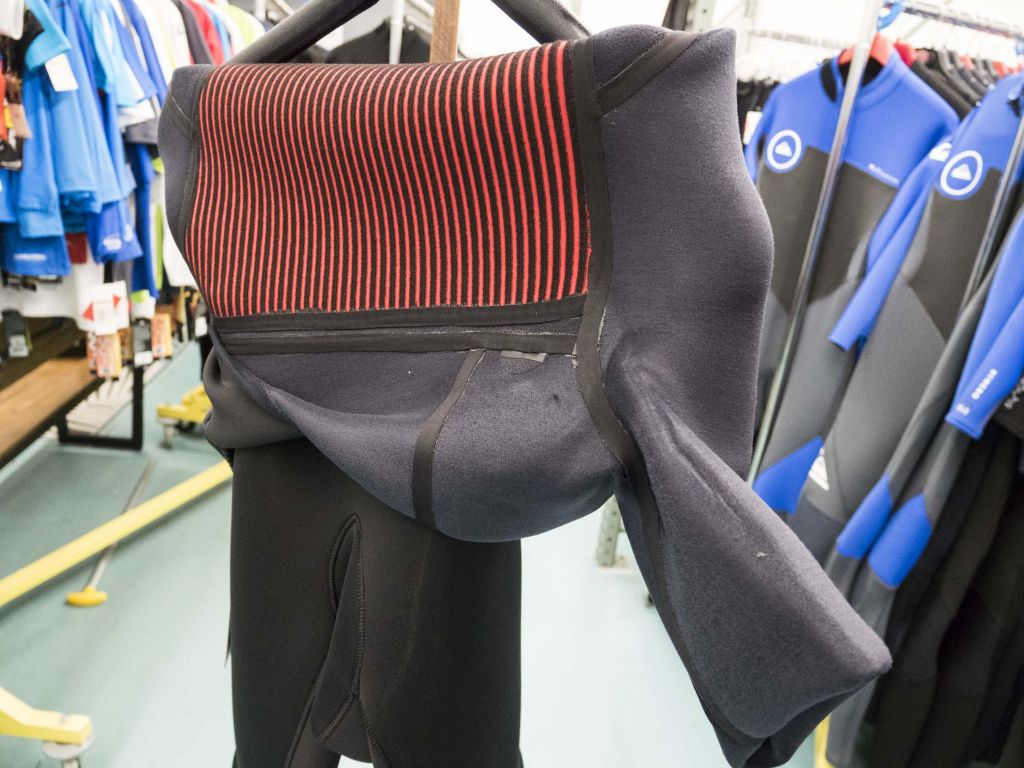 Sailing
Farmer John style wetsuits have been popular amongst the kids enrolled in the sailing camps. We stock a variety of different sizes and thicknesses. If you're looking for something warmer, we do have a range of full body wetsuits that feature the latest technology in neoprene to help you maintain maneuverability while sailing.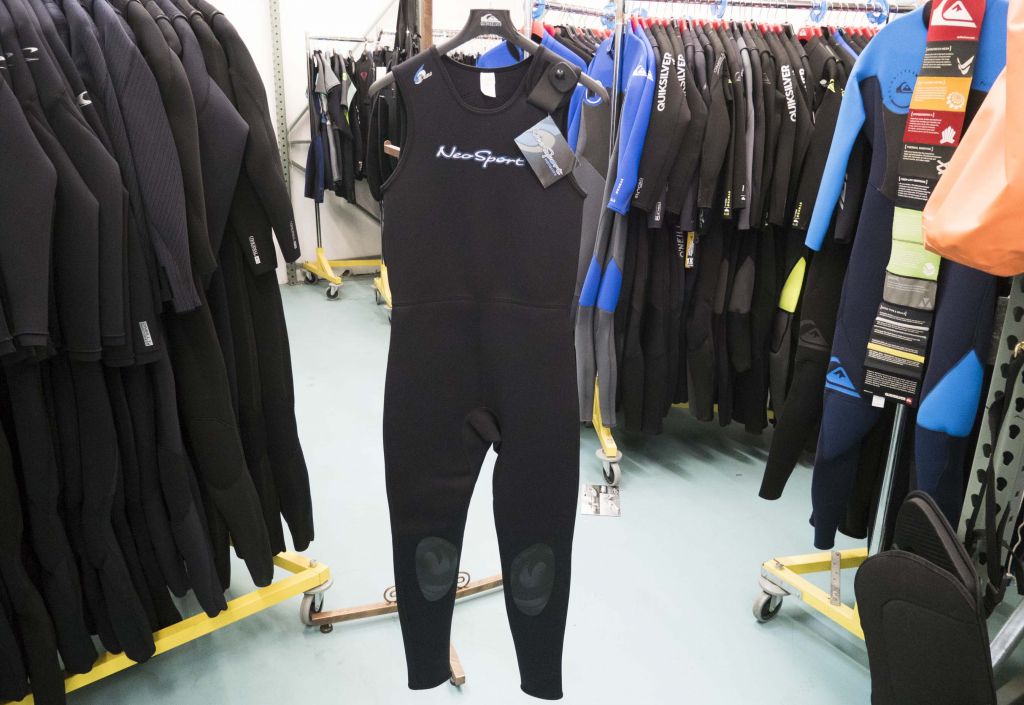 We have different options for tops that provide warmth and protection from the wind.
---
Stop by our shop to see our full range of wetsuits and neoprene accessories. If you can't find what you're looking for we're happy to bring the right suit in for you. We are open from 10am to 7pm Monday through Friday and 10am to 6pm on Saturdays, closed on Sundays.
If you're unsure what to look for and want to learn the differences between suits stop in and we'll find you the right wetsuit for you.